Save 21% on everything!
Polybags has always offered great savings, delivery and service to our valued Irish customers, but if your company is VAT/CBL registered in Ireland then we can save you a further 21%!
| | |
| --- | --- |
| Either: | Or: |
| When placing your order just add your VAT number to the special delivery instructions section at checkout. Once we've checked it we'll fully refund the VAT and all future orders will be VAT-free too. | Simply call us now on +44 20 8575 8200 and ask our sales team to set you up with a VAT-exempt customer account so you can start shopping online with us VAT-free. |
If you're not VAT registered, don't despair. Because UK VAT is less than Irish VAT, you'll still get a saving! Pile that in with our other fantastic offers, our price-buster price range and our cheap fast delivery, and you have an unbeatable mix on both price and quality. Too good to be true? Well, we also offer a no-quibble guarantee so try us and, if you're not happy, you'll get a full refund!
Polythene bags
Polythene bags are manufactured using Low-density polyethylene (LDPE), 'polybags'. Available either transparent, allowing the product to be seen, or coloured for when product visibility is not a required. Available also with custom logos, ideal as a marketing tool. Polythene bags are strong, elastic, weather resistant and are odourless.
Anti-static poly bags
Static electricity is a major cause of damage to micro-electronic components, computers, and manufacturing equipment. To help avoid such problems anti-static poly bags can be used as a way to control electrostatic discharge. Anti-static packaging products can be manufactured as lay-flat poly bags and or bubble anti-static protecting components not only against electrostatic discharge (ESD) but also against physical damage that can happen during shipping, handling, and storage.
Lay flat poly bags
One of the most popular types of polythene packaging are the so called Layflat poly bags. What makes this layflat bags so useful is the fact that they can be made to almost any size required. Provided as layflat tubing in rolls, they can be used on a dispenser allowing for quick packaging, just insert that oddly sized product and heat seal one end and tape or twist tie the other end.
Polythene sheeting
Polythene sheeting, also known as plastic sheeting, is also manufactured from polyethylene which is economic and has good performance. Used for economical protection against weather, dust, moisture, and dirt they are ideal for the construction and painting industries. Poly sheeting can be used as an economical replacement to expensive drop cloths which is also easier to be disposed of.
Custom printed poly bags
The idea of printed poly bags is that packaging and graphics entice people to make a purchase, or remember your company. In other words printed poly bags are not just a printed bag but it helps make a sale. Research shows that 75 - 80 percent of purchases are made at the point of sale. At Polybags Ltd. is offered a wide range of poly bags styles used for this purpose. All you have to do is pick your size, style, and print options and they will take care of the rest.
Reclosable poly bags
Reclosable poly bags are a good durable bag. Their ability to reclose makes this poly bag a very economical choice. These poly bags are durable and reusable.
Specialty poly bags
Polybags offer a line of poly bags that are designed for specific applications. These plastic bags include garment bags, postal approved mail bags, film front bags, high density food bags, Vacuum Pouch Bags, Net Bags, and more. Each of these specialty poly bags have a wide range of thickness ideal for your packaging application.
Bin liners
Bin Liners are for heaviest cleanup jobs in warehouse, cafeteria, or facility grounds. These bin liners have star seal bottom that helps preventing leakage. Made from high quality blended resins for superior strength and puncture resistance, these rubbish bags are suitable for many applications.
Get 20% off Santa's favourite sacks!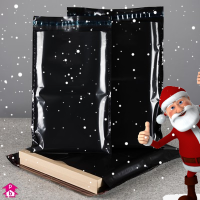 'Tis the season to be jolly, so we've got not one but TWO fantastic Polybags voucher offers to bring you some festive cheer this Christmas. Whether you need tough, secure mailing bags to send highly classified Secret Santa presents in the post, or a load of best value bin bags to clear up from all the festivities, these offers should both put a smile on your face.
You can get 20% off BRS120 economy black sacks on all orders over £30 with the voucher 'XMAS120' - just apply the voucher to your basket and the discount will be applied as soon as your order reaches £30. You can also get 20% off black secure mail sacks when you spend £75 or more. For this, apply the voucher 'XMASMAIL16' and shop away as normal.
Both offers are strictly one voucher per customer and are available for a limited time so, with effectively five for the price of four on two lots of fantastic sacks, you better hurry and get in soon otherwise Santa might snap them all up himself!
Beat the Christmas rush and mail your gifts early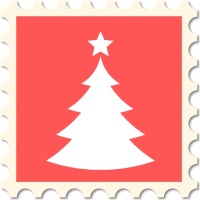 Christmas is the busiest time of year for An Post, who handle up to 7.5m items, many of them polythene mailing bags, every single day in the run-up to Christmas - three times their normal amount.
As they launched their 2016 Christmas stamp collection, An Post's advice to customers was to beat the Christmas rush and prepare early this year for posting Christmas cards and presents to loved ones.
So, to help you get your mailing bags full of presents sent early this Christmas, here are An Post's all-important cut-off dates for posting items both within Ireland and abroad.
An Post's last posting dates for Christmas 2016
Last Posting Date

Domestic Mail

Standard Letters

Standard Parcels

Registered Post

Express Post

Republic of Ireland

Wed 21 December

Wed 21 December

Wed 21 December

Thu 22 December

Northern Ireland

Tue 20 December

Tue 20 December

Tue 20 December

Wed 21 December

International Mail¹

Standard Letters

Standard Parcels

Registered Post

International Courier²

Great Britain

Mon 19 December

Mon 19 December

Mon 19 December

Wed 21 December

Europe

Mon 19 December

Tue 13 December

Mon 19 December

Wed 21 December

USA

Mon 12 December

Fri 9 December

Fri 9 December

Tue 20 December

Rest of the World

Wed 7 December

Wed 7 December

Wed 7 December

Fri 16 December
¹ International mail delivery times are estimates and subject to local postal operator delays.
² International Courier Service is only available at selected Post Offices. For further information, visit anpost.ie/internationalcourier